Apologies for taking a long, long week to post this. I'm pretty sure the food from last week's brunch took that long to digest.

So, whats the benefit of inviting a boatload of strangers over to your house on a Saturday morning?

Let me show you it.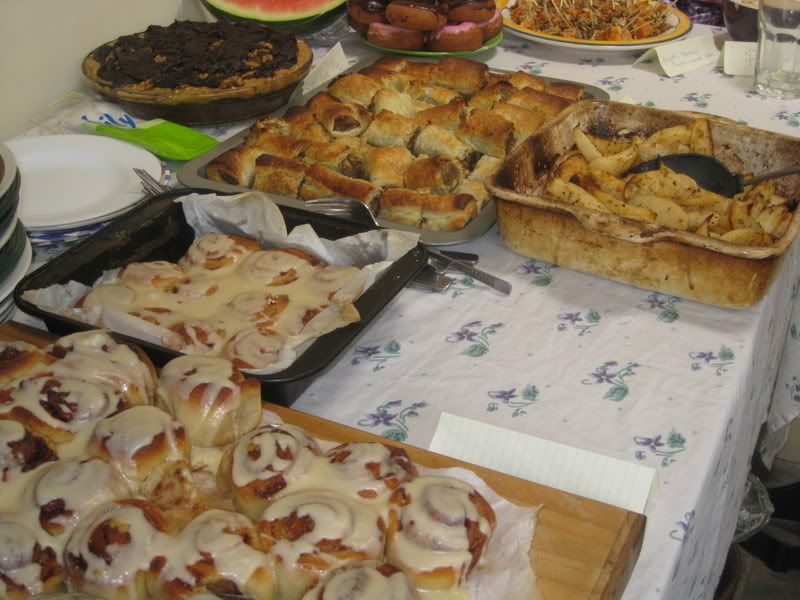 The spread in its entirety. A multitude of sins, including but not limited to refined flour, sugar, and mass quantities of nuttelex. Hellfire never tasted so good.
And now for personal portraits of the guests. The food guests!!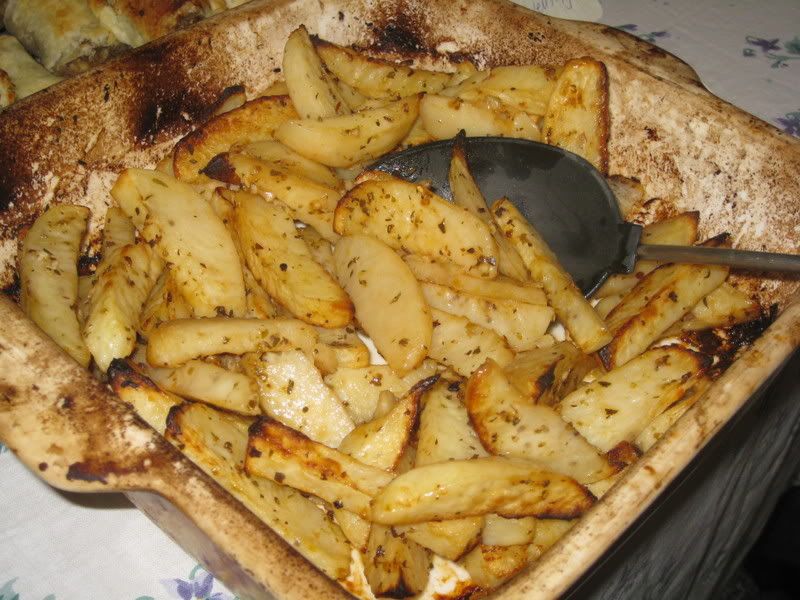 Lemony baked potatoes, courtesy of Veganomicon
Mushroomy wellington, shaped in convenient bite sized sausage rolls. I would have had at least 10 bites, at least.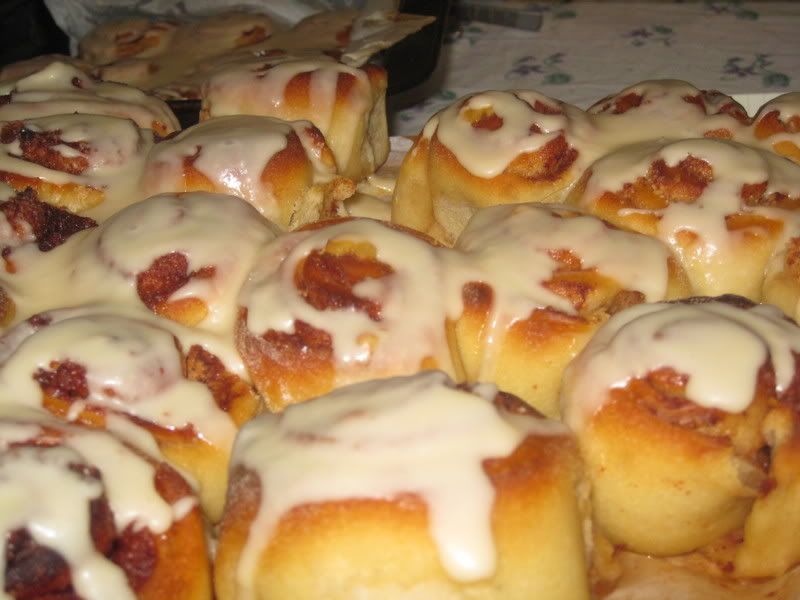 Cinnamon scrolls, couresty of Bittersweet blog. The easiness of this recipe balances out the 100 odd years required to prepare it. So worth it, when you're stuffing these little babies into your mouth at gluttonously rapid pace. Also I adapted the recipe slightly and included crushy walnuts and shredded coconut in random scrolls, for a suprise factor.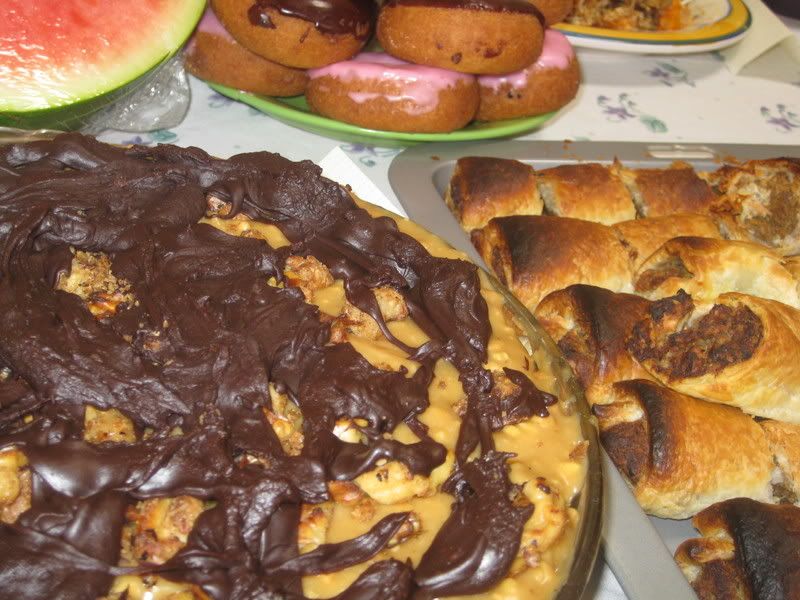 SMLove Pie, from Veganomicon. The future bane of my existence and precursor to my new obsession with all manner of pie.
The "other things" photo. My housemate's pumpkin hedgehog (roasted pumpkin, rolled in hommus seeds and then tamari) - nice to have a vegetable make its presence known! Also La Panella donuts, and some Asian marinated baked tofu cosying up in the corner over yonder.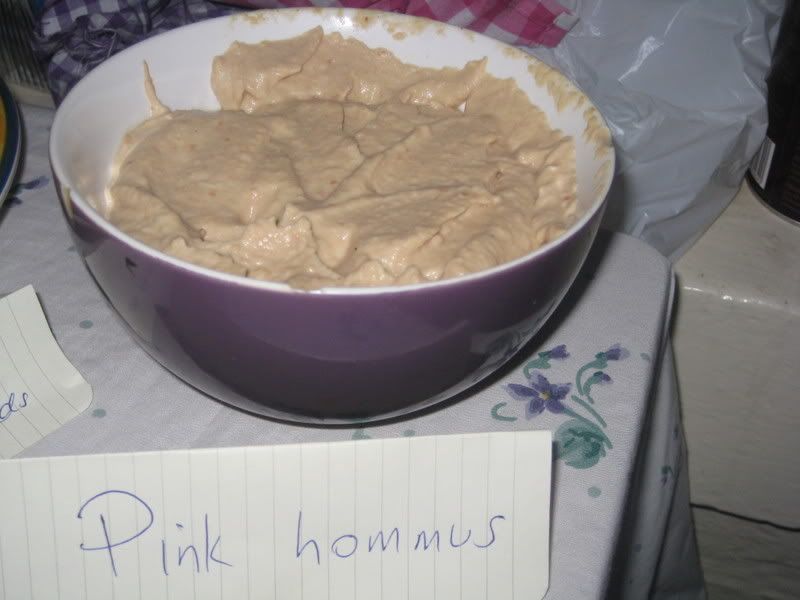 As the sign proclaims, "pink hommus". We ran out of chickpeas halfway through so subbed borlotti beans. It worked.
Pies courtesy of Emily Aduki. Burn marks courtesy of my shitty oven. So amazing.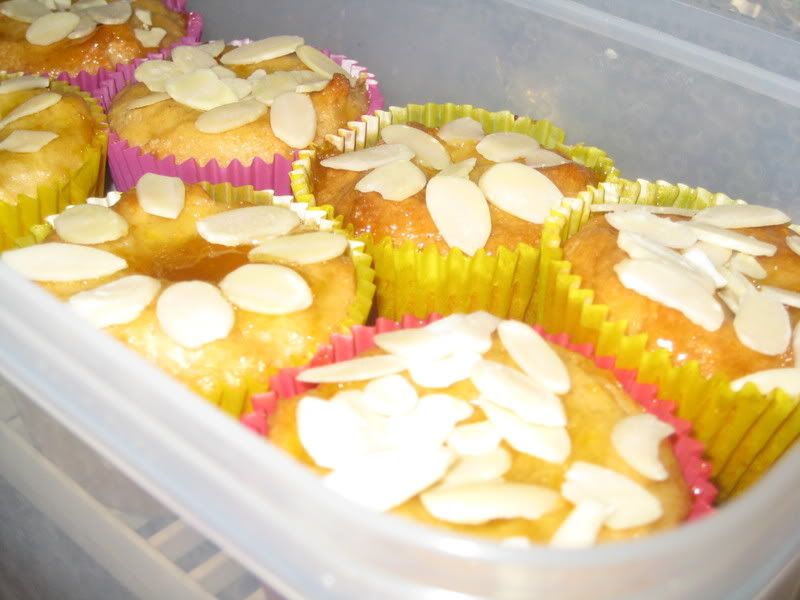 Almond jammy cuppers and chocolate banana cuppers courtesy of Kristy and Toby. Despite rumoured cooking malfunctions and flavouring hazards, these treats went down incredibly well. I beleive both recipes are courtesy of VCTOTW - Vegan Cupcakes Take Over the World!
Red lentil dahl courtesy of Janice. Some much needed vegetable content there, soaking in its pool of curry delicious.
Barnacle balls as done by Sarah. I'm not even going to try to remember what was in these!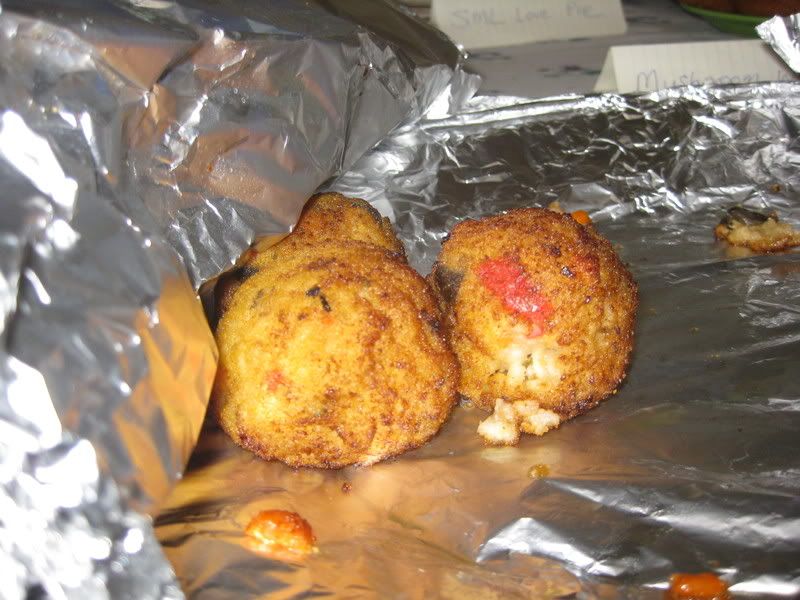 More balls, this time a take on vegan arancini, which absolutely blew my socks off. Thanks Grant, what a champ he is!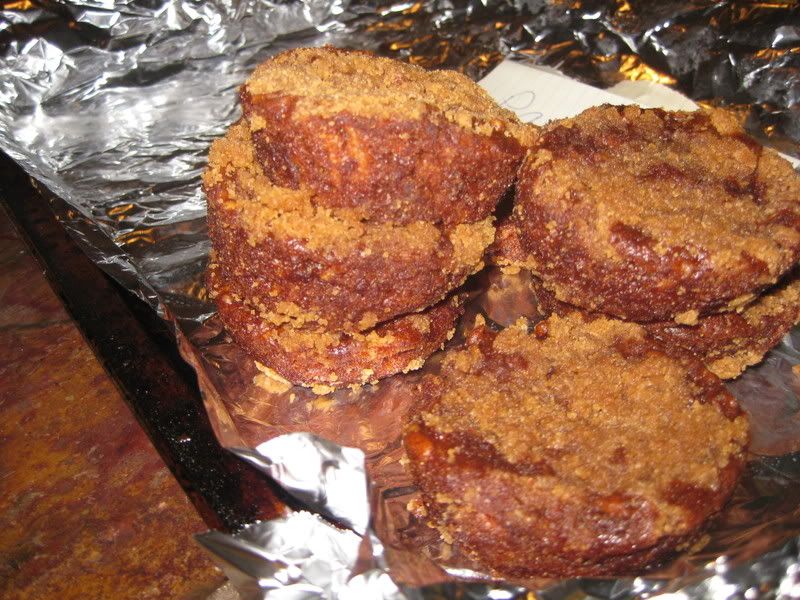 Apple pie crumb something something muffins! By Caroline. Yay fruit!!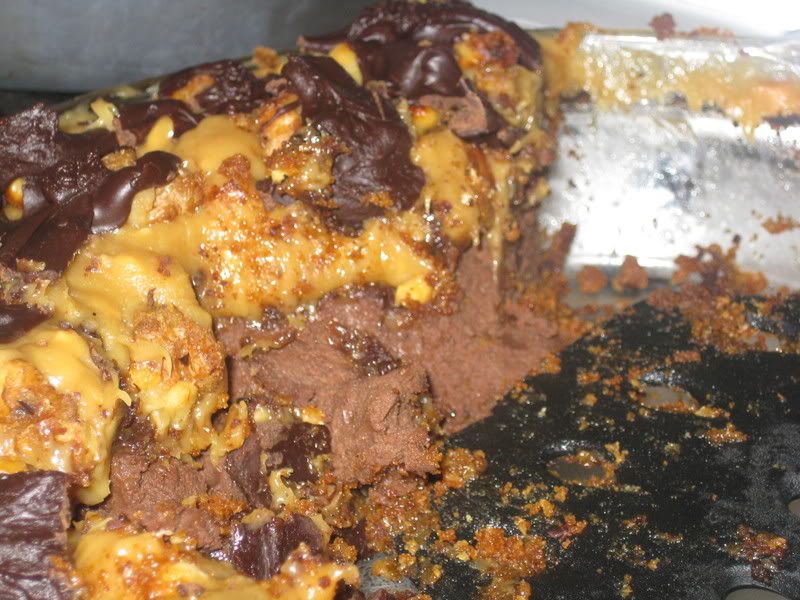 The SMLove pie in all its internal glory. Can you see it, see the peanut butter caramel ooze? Get jealous.
I couldn't be happier with how the brunch turned out. Everyone had a great time, sitting around and clutching their bellies, occasionally staggering over to the food table to snack on leftovers only to curse themselves for trying to jam more food in. We sat around til 4pmish chatting about food, food, music, food, food and food, until everyone left, leaving me with leftovers!
So. When's the next one?!